Maria from Finland about her volunteer time in Costa Rica
By: Maria, Finland - 2 weeks volunteer in Costa Rica
I've always wanted to travel to Costa Rica and to have a chance to discover it´s spectacular nature. I am fascinated by Costa Rica's biodiversity and the fact that Costa Rica has protected more of its land area than any other state. So, I wrote to google "work with nature, Costa Rica", and I found you guys. At that moment I knew, where I would like to go, and what I would like to do. I didn´t have any earlier experience doing any voluntary job, nor I wasn´t studying biology, but I had interest of nature and hunger to experience something new and wild. I was ready to go for an adventure.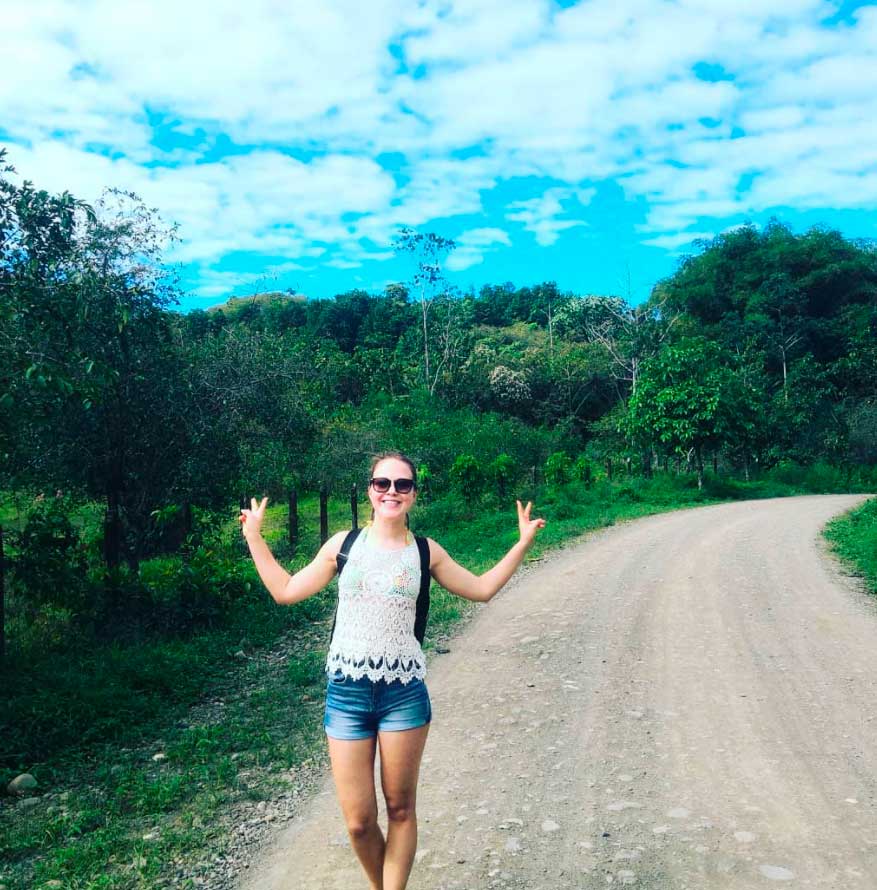 The flight from Finland via France to Costa Rica was long. I stayed my first night at San Jose, Turtle Saving hostel and the very next day I arrived to this small village, San Miguel, where I could finally work at the nature  reserve.
Everyone there was kind to me and it was fun to meet new people and learn their backgrounds. I learned a lot of new things about The Netherlands too, because most of the students and volunteers were from The Netherlands.

Everyday I learned new things about nature of Costa Rica. Sometimes I spent my time with small group of people who were calculating insects on one square meter to get to know biodiversity of that area. Sometimes I was part of reforestation and it was interesting to find out which types of trees are most suitable to get the forest growing back to some areas.
I also helped in a garden. There the main goal was to be as self-sufficient as possible. Garden was full of different kind of fruits and herbs, such as pineapple, banana, ginger and mango.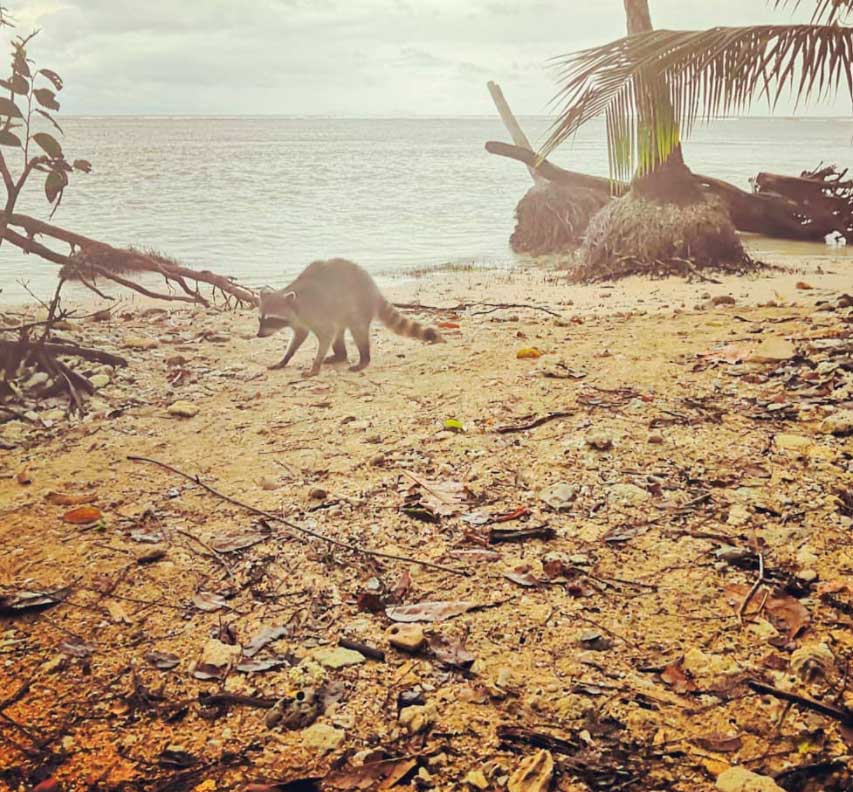 I visited the reserve couple of times and had a local guide, Tapa to show me the way. He knew how and where to go in the rainforest. I saw many different kind of animals there. Many different birds, frogs, snakes, insects and mammals, like sloths and bats.
Once we had a opportunity to see how a sloth was getting down from a tree to poop. I learned that they do that once in a week.  Another time we rescued a sloth from a football field and took him back to forest. Funny memories.
I had a chance to visit town called Cahuita and it´s natural park. The park and it´s beaches were full of raccoons. I love raccoons, so it was a great experience for me. 
I remember particulary from my trip, that it is possible to live in balance with nature.

Because of my trip to Costa Rica, I finally started to study sustainable development in Finland and  became a forest ranger. I do have a dream to protect our forests and biodiversity in Finland and Europe. I´m grateful of my journey to Costa Rica and so thankful of all the experiences I had with everyone there. I hope I can return one day to Costa Rica for a longer journey and see you guys again. Part of my heart belongs to Costa Rica forever.   
Curious about the experiences of other volunteers or students? Read it here!